Airline & Charter Service
Kamloops Airport is proud to connect passengers via three main carriers:
---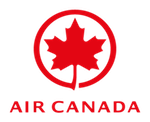 www.aircanada.ca
1.888.247.2262
---

www.flycma.com
1.888.865.8585
---

www.westjet.com
1.888.937.8538 (1 888 WESTJET).
Charter Services
The airport is also home to charter services provided by our partners:
---
Custom Helicopters
Custom Helicopters Ltd. was founded in 1977 and has grown to a fleet of 22 helicopters for Emergency Medical Services, Mineral Exploration, and more.
Website: www.customheli.com
Phone: 1.800.782.0780
---
Highland Helicopters Ltd. provides its customers with one of the safest, most cost effective and reliable helicopter services in Western and Northern Canada.
Website: www.highland.ca
Phone: 604.273.6161
---
Summit Helicopters Limited
Website: www.summithelicopters.ca
Phone: 250.376.7790
---
Westair Aviation
Website: www.westcanaircraft.com
Phone: 250.554.4202