Airline & Charter Service
Kamloops Airport is proud to connect passengers via three main carriers:
---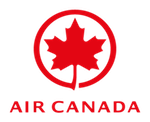 www.aircanada.ca
1.888.247.2262
---

www.flycma.com
1.888.865.8585
---

www.westjet.com
1.888.937.8538 (1 888 WESTJET).
Charter Services
The airport is also home to charter services provided by our partners:
---
Custom Helicopters
Custom Helicopters Ltd. was founded in 1977 and has grown to a fleet of 22 helicopters for Emergency Medical Services, Mineral Exploration, and more.
Website: www.customheli.com
Phone: 1.800.782.0780
---
Streak Air is an air charter service that provides personalized transportation. We cater to your needs and schedule as provided. We are passionate about serving the public, saving you valuable time with your travel needs.
Website: www.streakair.ca
Phone: 250-371-7827
---
Summit Helicopters Limited
Website: www.summithelicopters.ca
Phone: 250.376.7790
---
Westair Aviation
Website: www.westcanaircraft.com
Phone: 250.554.4202