COVID-19 Update: March 30, 2020
Updated: March 30, 2020
The health and safety of our employees, passengers and business partners remains Kamloops Airport's top priority. Here is an update on operations at YKA during the COVID-19 pandemic.
The Government of Canada has announced additional restrictions related to domestic air travel, effective March 30. Please review before travelling: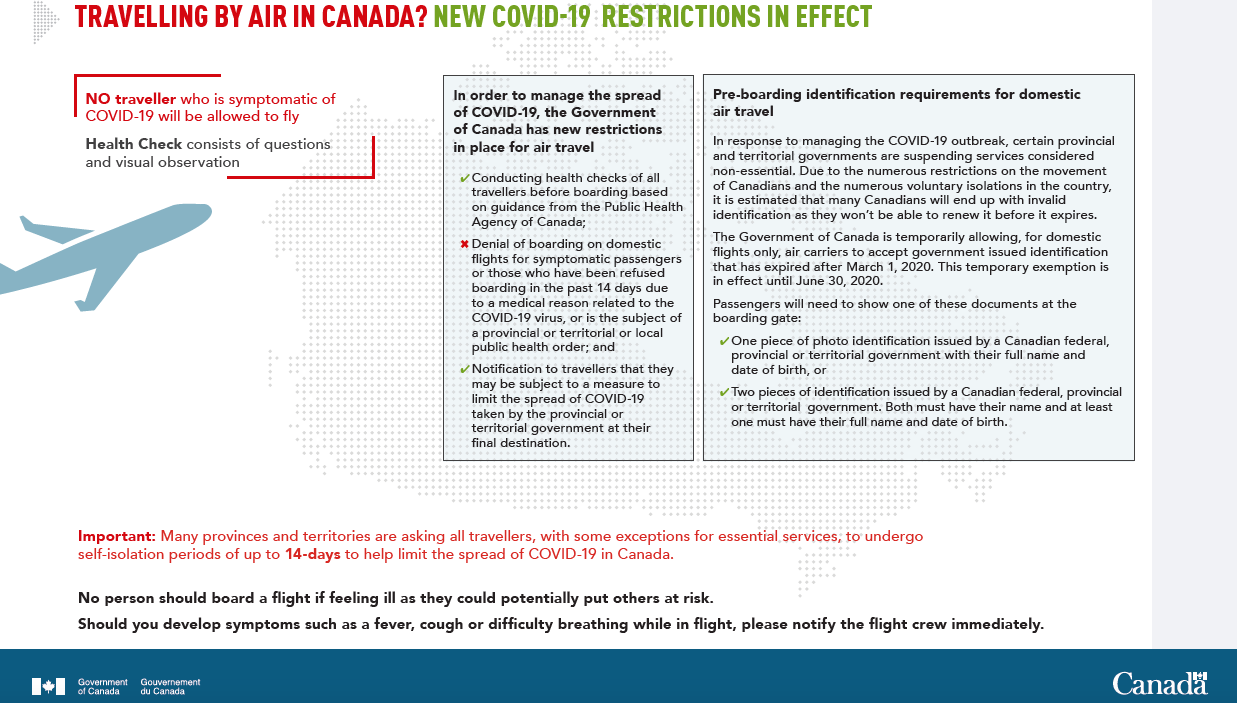 Air Service:

Air Canada is temporarily suspending service at Kamloops Airport as of April 1
WestJet will operate a single daily flight between Kamloops and Calgary as of March 26
Central Mountain Air will operate three times a week between Kamloops-Prince George as of March 28
If you are planning to travel, please check the status of your flight before coming to the airport, and please note that food and beverages are only available in the hold room for the time being.
Airport Operations: 
Although our airline partners have temporarily reduced service, Kamloops Airport will remain open to serve its region as a critical piece of community infrastructure. We are supporting practices directed by the Public Health Agency of Canada with additional measures that include increased frequency of cleaning and disinfection in high-traffic areas ad installation of hand sanitizer stations throughout the terminal. We are working closely with all airport stakeholders, including CATSA and our rental car companies to respond to this evolving situation.
Useful Links:

As the lead agency responsible for the response to COVID-19, the Public Health Agency of Canada is your best resource for the latest information on COVID-19. Visit the PHAC website.
For the latest Canadian government travel advice and advisories, visit the Government of Canada website.
For information from the regional health authority, visit the Interior Health website.